In the South, Atlanta has the World of Coca Cola. Charleston, old-world charm and 18th century architecture. Nashville's known for its country music scene (hence, the Country Music Hall of Fame and the Grand Ole Opry). And Charlotte? Good question. "The Queen City," one of the 25 biggest cities and the 16th most populous city in America, and the largest city in North Carolina, was never on my radar, but I recently visited and was pleasantly surprised. In fact, if you plan on traveling, I can give you 5 reasons to visit Charlotte, North Carolina.
Post Covid-19, travel is changing. Americans take roadtrips to cities they'd never consider in the past. We're more explorative than ever — and we're less picky. In fact, a destination doesn't need an iconic landmark to visit, since a recent report showed Americans prefer spontaneous stops.
This is how I ended up in Charlotte. On a recent road trip from NYC to Atlanta, Charlotte happened to be right on I-85. It was convenient. It was a place I knew nothing about other than its sports reputation. And in the end, with excellent hotels, surprisingly top-notch dining and sprawling parks even in its downtown core, Charlotte proved a dynamic city worth a visit. In fact, the "Queen City" left quite an impression, so much that it won't be a "convenient," spontaneous stop on my next road trip.
5 reasons to visit Charlotte, North Carolina
1. Finally a better airport that will please travelers
Often voted one of the "worst" airports in America, Charlotte Douglas International Airport is one of the top 10 busiest airports in America (ranked 6th by CNBC). CLT is generally considered a "layover" airport, with 50 million travelers passing through in 2019 (pre pandemic, via WBTV) while Charlotte hosted 29 million visitors that same year, according to Charlotte Region Visitors Authority.
The good news? Those numbers will likely change in Charlotte's favor. As part of a 10-year airport renovation and expansion project, the airport is undergoing a historic makeover to the tune of $3 billion. Whether you're arriving or passing through, Charlotte airport will appear to be one of the most advanced in the country, guaranteed to garner attention with its future-forward design, more amenities, gates, stores and restaurants and, most importantly, better comfort. Could the airport be one of the best things to see in Charlotte? You bet. It's also the gateway as one of the best reasons to visit Charlotte.
BTW: The best luggage we've used for years is Samsonite. It's reliable, durable and affordable. Check out the new collection on Amazon.
2. Charlotte is a great blend of nature and city
Charlotte reminds me of Asheville: Locals rarely leave. But while Asheville, a city I love, has the vortexes and the mountains, Charlotte has a prominent cityscape, the perfect marriage of cosmopolitan flair and Old Southern charm, diverse neighborhoods, rapid development and growing economy. In fact, believe it or not, Charlotte is the second largest banking hub in the US (behind NYC). Unlike NYC? The weather here is amazing. I'm not surprised US News & World Report voted Charlotte one of the best places to live in 2022.
6 reasons to visit Asheville, North Carolina now – including art, food and a vortex
I was surprised to see that there were towering buildings – but also sprawling parks. Coming from NYC, where I've lived for 20 years, it felt that Charlotte really prioritized nature in the city. There were parks every which direction I went, whether a sliver of it between towers or parks taking up an entire city block. This is definitely one of the best reasons to visit Charlotte.
3. New hotels like JW Marriott and Kimpton leading the hotel revolution
Charlotte's hotel scene is a rocketship. About 8 new hotels opened since 2021.,most of which are located in Downtown Charlotte. The most recent is JW Marriott Charlotte (August 2021). It has a very distinct "business casual" feel to it, but leisure travelers shouldn't feel intimated. It almost feels like a resort with its outdoor pool, indoor spa and plenty of dining options. JW Marriott Charlotte is pet friendly. I brought my dog Ruby, and she had a blast.
JW Marriott Charlotte is a towering 23-story building with 381 rooms (including 34 custom suites), three restaurants and a rooftop bar with a pool.
Sure, the views are of the surrounding towers, but it's one of the only outdoor pools in Charlotte.
I loved Dean's Italian Steakhouse on the main level btw. I haven't had a steak that hit all the right spot in months.
I booked the 1 bedroom executive suite with a massive outdoor balcony that can host up to 15 people. This is the ONLY room in the entire hotel that has a balcony, and trust me: it's worth it, especially if you're a business traveler and get worn out from all that recycled hotel air.
Pet-friendly Kimpton Hotels opened Kimpton Tryon Park Hotel just a few blocks from JW Marriott. I love Kimpton's new design direction and vision that plays on stylish upscale, and it's way ahead in terms of being tech friendly. It's also perhaps the most dog friendly hotel in Charlotte.
Tyron Park Hotel is an 18-story hotel, but it still has that perfect intimate feel of a boutique that Kimptons are known for. There are 217 rooms, many with balconies, but all with floor-to-ceiling windows offering enormous views facing Truist Field baseball stadium and Romare Bearden Park. I booked a room with balcony; again worth it. The best views are at Merchant & Trade, the 19th-floor rooftop bar. It's become a hot spot for locals, and actually, just the views and vibe alone is one of the best reasons to visit Charlotte.
Make sure you pack everything and don't leave cords behind in your hotel room like I did! Get an organizer for all your tech cords.
4. The dining scene has significantly evolved – and quite competitive
Charlotte's dining scene was frustrating — but for selfish reasons. There were too many great options to choose from in the little time I spent here. Charlotte has Southern favorites like Tupelo Honey, but I spent most of my time at Optimist Hall. It is one of a kind.
Opened in 2021, Optimist Hall is unique for Charlotte, for it's a 147,000-square-foot modern food hall inside a former gingham mill. There's plenty of indoor and outdoor seating, and these food halls that are popping up all over America are trending because they feature a "best of" roster of excellent restaurants. It's a dining destination unto itself with emerging and established chefs alike leading the way. Para (international/ Spanish) and Angeline's (Italian) were also new amazing restaurants that steer from the traditional Southern.
5. It's perfectly located for anyone on a road trip
While Charlotte Airport is in fact an airport known as just a connection hub, that will clearly change with the city's growth and all the highlights pointed out. Since road trips have been the "new normal" Charlotte, right on I-85, is incredibly easy to get to by car, especially for travelers exploring the South.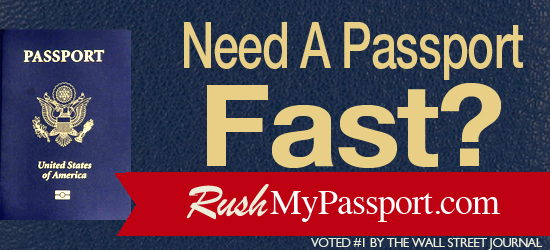 The drive from Richmond to Charlotte is a stretch: 170 miles, but there's a lot to see along the way, such as landmarks like Peterburgs National Battlefield and North Carolina Zoo. It's also just a handful of hours from Atlanta.
Travelbinger is proud to be a publisher with Google News and Apple News
More stories: 
Review: Dorado Beach, a Ritz Carlton Reserve
Expert review: Nouhaus Ergo3D Ergonomic Office Chair for remote working
Cozy Earth sheets review: are they really the world's softest sheets?
6 best airlines to fly economy class
The best luggage we've used for years is Samsonite. It's reliable, durable and affordable. Check out the new collection on Amazon.
Some of the links in this post are affiliate links. If you click on the link and purchase the item, I will receive an affiliate commission. Please do! I'm a one-man team for this website, so any help is sincerely appreciated.
Travelbinger is now on YouTube! Subscribe here for exclusive travel tips and advice from founder Jimmy Im.  Follow us on Twitter, Facebook and Instagram.
Travelbinger is a one-man team. Please help by becoming a Patreon. Thank you for any support by clicking the link below.