There's a chance you overpaid on airfare, lost out on upgrades and maybe even regretted your vacation spot! As long as you plan well, you can find ways to travel cheaper and stress-free in 2023. These 5 simple travel hacks will save you money, eliminate stress and, ultimately, make you a smarter traveler. If you're traveling for the first time post pandemic, there's plenty of emerging trends to look out for, but definitely keep these tips in mind to help you plan a seamless journey through this year.
5 Ways You Can Travel Cheaper, Better And Stress-Free In 2022
1. Use Google Flights.
Tired of paying expensive airfare? Head to Google Flights. The airfare platform is our favorite to use, and it's how you can travel cheaper in 2023.
It's mind-boggling how many friends still buy their tickets on third-party sites like Expedia.com, which seldom have the lowest fares. Also, when you book with third-party sites, experiencing unforeseen situations is not as easy as dealing directly with the airline.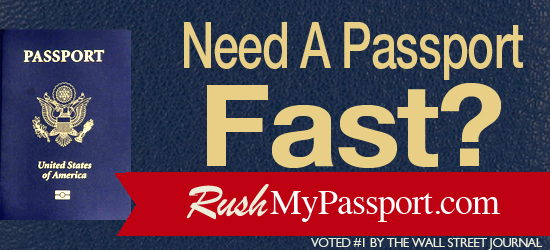 Google Flights is the most comprehensive site for finding the cheapest airfare in real time, then allowing you to book directly with the airline. Consider it a guide that scours the cheapest airfare in existence.
Among the list of other benefits, the site offers price differences between certain days (if your travel plans are flexible) and also tracks flights and prices for you, so you'll get notifications if a flight your eyeing will go down (or up) in fare.
2. Stop paying a lot for hotels.
Join a hotel chain's mailing list or follow them on Twitter. Hotel brands feature sales only subscribers will know about, and these sales are often unheard of. It really doesn't take a lot of effort (these deals come to you so you never have to hunt for them) and can save you hundreds.
The good news? Hotel sales are incredibly low right now during the pandemic, and many hotels are offering gift cards you can use for the future, so it's a good time to support the hotel industry with the deals they currently have.
3. Know how to upgrade.
Knowing how to upgrade has become an art form because it's so much harder these days. In fact, knowing the form is definitely how one can travel cheaper when they're already on vacation, whether at the airport or checking into a hotel.
For a hotel upgrade, chances are higher when you book during a special occasion (birthday, anniversary, etc), are a hotel loyalty member or even ask (nicely) at the front desk on weekdays.
For more ways to get upgraded, including how to book an entire resort to yourself, the *ultimate* upgrade, check out my Youtube video below. There are so many ways to travel cheaper in 2023, and this is one of them if you're traveling with a big party.
For flights, it's a whole other ball game, and I wrote the best ways to realistically get free flight upgrades here.
You can also check out my Youtube video on how to realistically get flight upgrades.
4. Join a frequent flier or hotel loyalty program.
Even though frequent flier miles and points lose value every day, it's still the best way to get optimal seats, better customer service, complimentary upgrades, free checked bags and more.
Honestly, this may seem like a no-brainer, but I have dozens of friends who are still not part of a mileage program, and they clock in a decent amount of flights. I did the math for three of them, who fly coast to coast several times a year. Each would have about 40,000 miles post pandemic, which is enough for a free trip to Hawaii.
It's the same situation with hotel loyalty programs, so be sure to find the hotels you like checking in to, and get free perks just by signing up (just like flying, your perks get better with higher tiers).
5. Pick the right destination.
Are you even going somewhere you want to travel to? Choosing the right destination is crucial when planning a vacation. I wrote 5 travel hacks to pick the right vacation spots, which includes tips like asking yourself WHY.