U.S airlines lost nearly $35 billion in revenue due to Covid-19, and both passengers and airline staff are still adjusting — but "the new normal" is back to the old normal — with some tweaks. While airline safety has increased, and will continue to be a priority moving forward, travelers can expect new changes to physical airports. In fact, most major airports have undergone major renovations and facelifts, like LaGuardia in New York, and new standards — including airport design — have been significantly implemented as a result of the pandemic. In fact, there are 5 airport design trends travelers can expect in 2023.
Travelbinger spoke to Ty Osbaugh, the Aviation Leader and Principal at Gensler, the world's largest architecture firm, on upcoming changes to airports. Osbaugh has a deep expertise in merging great design with careful technical leadership across a variety of project types, including airport terminals. Not only is he member of the AIA and the Airport Consultants Council Young Professional group, he has also been recognized by ENR and Airport Business Magazine in their respective "40 Under 40" programs.
Here are 5 airport design trends to expect, according to Ty Osbaugh
1. New ways to welcome passengers. "Airports will look to do more outside of the traditional terminal walls. For instance, checking in at curbside or dropping your bag on the curb feels like an outdated process, a remnant of the past. However, it's coming back and airports will create welcoming zones at the curb to process passengers in outdoor environments."
2. Calming spaces. "Airports and designers will strive for the creation of calming spaces that passengers crave, and the emphasis will be on finding ways to engage all of the passengers' senses to achieve that. Strategies include adding more trees and natural settings, lowering light levels throughout the terminal and increasing access to artwork on the passenger path."
3. Bringing the outdoors inside. "Landscapes and natural enclaves will be paramount in passenger areas instead of an afterthought placed ad hoc. Similar to smoking rooms, airports will look to create enclosed zones within the terminal or at the edge so passengers will be able to go outside."
This is one of the biggest airport design trends to expect.
4. Quiet or silent terminals. "Quiet or silent terminals will start to emerge. Now that every traveler is equipped with a smartphone, messaging will be transmitted to the individual via the phone instead of broadcasted over a speaker, which also creates a more personalized experience."
Many passengers have noticed more messages coming through their apps, such as Delta app, for notifications, including boarding.
5. Modernized seating. "Passengers will arrive earlier and want a place to work. With uncertainty in the process, travelers will compensate for the unknown by allowing for more time. They will need a place to sit more comfortably and work, even if they are not on the clock. The lines of traditional beam seating, which dominated the airport gates for decades, will be replaced with laptop bars and seating options."
Travelers may notice airport design trends have been increasingly more prevalent as they begin to fly again.
As a case study, here are some features that have been designed and delivered at the San Francisco International Airport (SFO) and will likely set the bar for air travel throughout the U.S.
All Gender restrooms are available, a first for SFO, to accommodate all travelers
SFO earned Fitwel 2-star certification, highlighting the airport's dedication to creating a healthy space, exhibited by the displacement ventilation system with state-of-the-art MERV filtration so the air is literally cleaner inside than out
A truly local focus on concession offerings, highlighting the Bay Area's food culture
Natural daylight, even though the terminal can fit a football field inside of built space, so travelers can always catch light from a window, clerestory or skylight, bringing literal light to the airport design
World class commissioned artwork, much of which is thematically linked to the dedication of Harvey Milk, dispersed throughout the terminal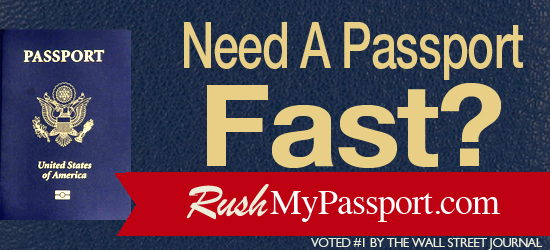 San Francisco International Airport was ranked one of the top 10 airports in America this year.
More stories:
Expert review: Nouhaus Ergo3D Ergonomic Office Chair for remote working
Cozy Earth sheets review: are they really the world's softest sheets?
6 best airlines to fly economy class
6 flaws in business class that airlines hope you don't notice
How to realistically get free flight upgrades
Travelbinger is proud to be a publisher with Google News and Apple News. 
Some of the links in this post are affiliate links. If you click on the link and purchase the item, I will receive an affiliate commission. Please do! I'm a one-man team for this website, so any help is sincerely appreciated.
Travelbinger is now on YouTube! Subscribe here for exclusive travel tips and advice from founder Jimmy Im.  Follow us on Twitter, Facebook and Instagram.