I'm always offering valuable packing advice, and after taking hundreds of flights, I thought I'd offer my one crucial packing tip you're probably not applying. In fact, here's my one and only best packing tip for your next long flight — and it will cost you only $5.
When you're packing for your next long flight, buy a beverage with electrolytes, like Smartwater, Gatorade or Vitamin Water, which you can stash in your checked luggage. Because you can't pass airport security with liquids, you can buy these beverages at shops outside the gates for your carry-on.
The reason why this is important is because cabin air on a plane is incredibly dry. In fact, the humidity level is drier than the Sahara Desert. The longer the flight, the more dehydrated you'll get.
Honestly, it's my one and only best packing tip for a long flight because it's so important and great for your health and skin.
Even if you're taking a short flight, you'll get dehydrated, which can leave you feeling dry eyed, sluggish, weak and dizzy. Electrolyte beverages fasttrack hydration levels, as in they get you more hydrated than a glass of water, thanks to the electrolyte minerals of Sodium, Magnesium and Potassium.
Dehydration is not great for you, and it can leave you extra tired when you arrive in your destination, so this is a wonderful hack I picked up. Also, drinking water on a flight is fine, but you may constantly chug bottles of water that leave you going to the bathroom often.
Electrolytes are minerals in your blood and other body fluids that have an electric charge, so it's literally inside you and you need it. Electrolytes can affect your body functions, such as the amount of water in your body.
If you're not replenishing your body with electrolytes, you're not doing your body any favors.
Another point: Most hotels have recycled air, meaning the air is circulated and extremely dry. This can take a toll on your health and your eyes (bring eye drops). I have stayed in over 650 hotels, and I've gotten in the habit of now only booking hotels that have patios or windows that open.
6 best airlines to fly economy class
Your eyes can truly get dehydrated to the point where it's damaging, especially if you're a frequent business traveler. Having eye drops, in addition to electrolyte water, will get you sorted — and trust me. You'll definitely thank me later for my one and only best packing tip!
There's nothing more wonderful than taking a long flight, arriving in my destination, getting to my hotel, and opening my luggage to find a bottle of electrolyte water. Not only do I save money by not opening water in a mini-bar (which can be up to $10), this has been a blessing in destinations where you can't drink tap water (like Thailand or Mexico).
Having an electrolyte beverage on a plane is also helpful. This prevents you from having to chug bottles of water to get hydrated.
When I pack, having a Smartwater or Gatorade is the only thing that comes to mind first… and it's that one thing people regret not packing because it's just so useful during a flight and after you land.
Do you have any packing tips for a long flight? Let us know in the comments below.
More stories:
Expert review: Nouhaus Ergo3D Ergonomic Office Chair for remote working
Cozy Earth sheets review: are they really the world's softest sheets?
9 best travel products under $100 for your next trip
6 best airlines to fly economy class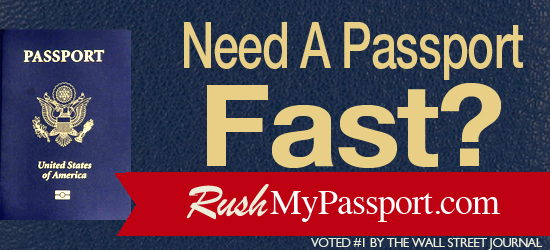 Travelbinger is proud to be a publisher with Google News and Apple News. 
Some of the links in this post are affiliate links. If you click on the link and purchase the item, I will receive an affiliate commission. Please do! I'm a one-man team for this website, so any help is sincerely appreciated.
Travelbinger is now on YouTube! Subscribe here for exclusive travel tips and advice from founder Jimmy Im.  Follow us on Twitter, Facebook and Instagram.